In the ever-changing digital and information age in which we live, it's increasingly important to have access to valid, reliable sources of information for either academic or personal needs. GHAEA and Iowa AEAs provide access to vetted digital resources supporting students and teachers in the classroom. Resources supplement curricular or research needs and provide trusted, reliable resources for our most inquisitive, independent learners.
Iowa's AEAs provide K-12 students and educators no-cost access to 20+ high-quality, vetted digital resources. These resources are available anytime, anywhere! Students and staff have access at home and at school.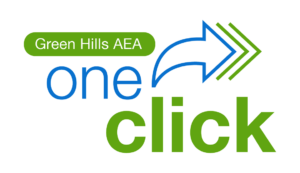 AEA Digital Resources are accessed using GHAEA OneClick.  Users login with a school-issued Google account, meaning no more usernames or passwords to remember! 
Check out the resources available for each grade level in the links below:
Middle School Digital Resources
Our Digital Resource Guide provides educators with resource overviews, webinar recordings, and tutorials as well as implementation ideas for easy, effective utilization and the personalization features, such as adjustable font, closed captioning, highlighting and text translation, for each of the AEA Digital Resources.

Mystery Science provides open-and-go lessons that inspire kids to love science. Each lesson includes hands-on learning tasks and age-appropriate assessments plus suggested videos and ebooks for extending the lesson. Lesson content is geared towards grades K-5 and aligned to Next Gen Science Standards.
Iowa's Area Education Agencies have created an extensive, easy-to-use resource to help students and teachers understand copyright laws and the associated rights and responsibilities as users of copyrighted information. Two versions of Copyright BriefNotes are available to support students and teachers in virtual and physical classrooms. You are welcome to link these resources to your school website or LMS.
Additionally, the AEAs have created a Copyright Decision Tree poster. This poster features a QR code to the flipbook version of Copyright BriefNotes for Students.